Castle Quarter Arcades Top #10 Gifts For Fathers Day
We at CQA HQ want to show our appreciation to the Best Dads of the World by offering up some alternative gifts for an alternative Father, this Fathers Day. Here are our Top Ten idea's to make sure you and your Dad(s) has the best day, ever! You can even join in on a few for yourself.. well.. in for a penny!
Jones The Barber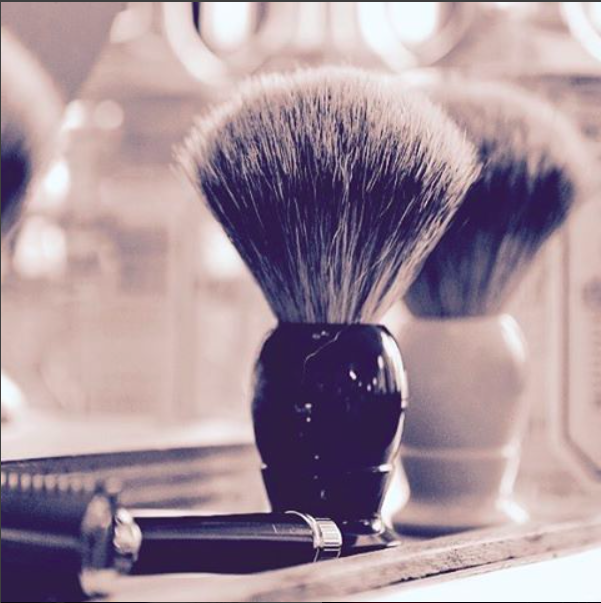 Famously home to #TheBeardMaster, Jones the Barbers offer a unique mens hair styling service reminiscent of the good old days. From a hot towel shave to a lengthy chat, Jones the Barber has tailored the experience of having your hair attended to, to suit every kind of gentleman, and one we're sure your Dad would enjoy.
Where? The Balcony, Castle Arcade.
Princes & Paupers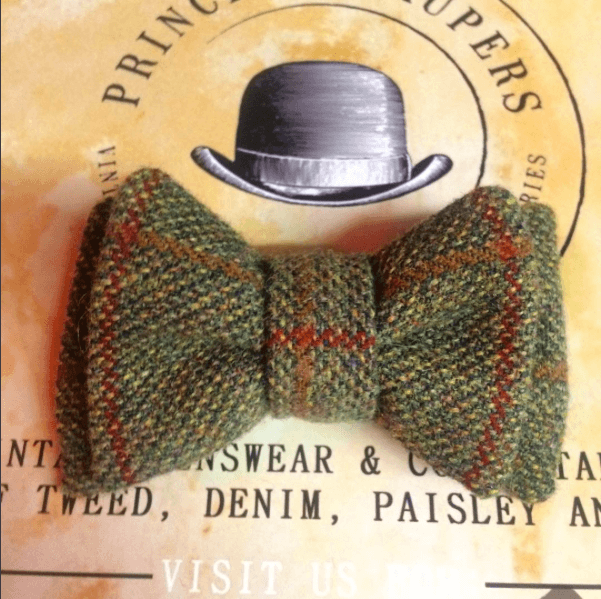 Princes and Paupers are the heart and soul of classic, timeless vintage fashion. Evocative of a Victorian Gentleman's study, stocked from floor to ceiling with oddities and goodies for a "Dapper Dan Man". At Princes and Paupers you can expect your Father dearest to leave with a spring in his step and a dashing waistcoat to match.
(…and if he really wants to push the boat out, get a matching one for the pooch too!)
Where? The Balcony, Castle Arcade.
Coffee Barker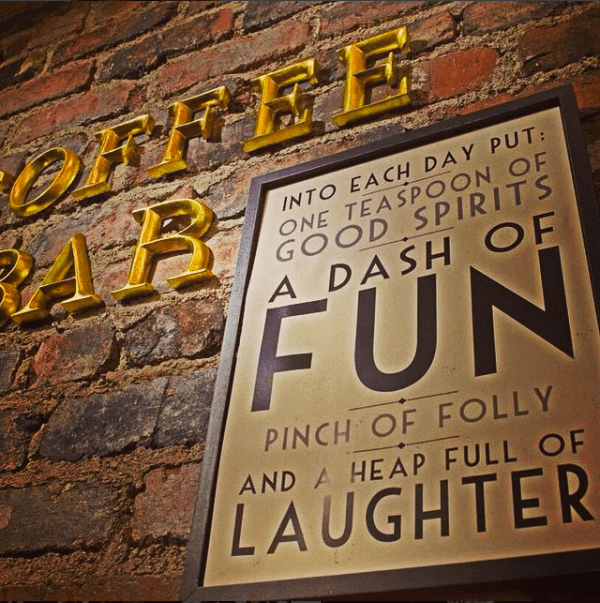 By now in your busy day it's probably time to simmer down and grab a coffee. What better place to do so than Coffee Barker whose New York Warehouse themed gaff has been recognised for their elegant and unusual design in articles across the globe. A prefect pit stop where you can enjoy a delicious cup o' joe and some locally sourced warm bara brith and some welsh butter. Delish!
(…and if you're feeling a little bit more peckish we recommend their baked potato's with chilli & cheese… mm'mm'mmm)
Where? Castle Arcade.
Retro Vibe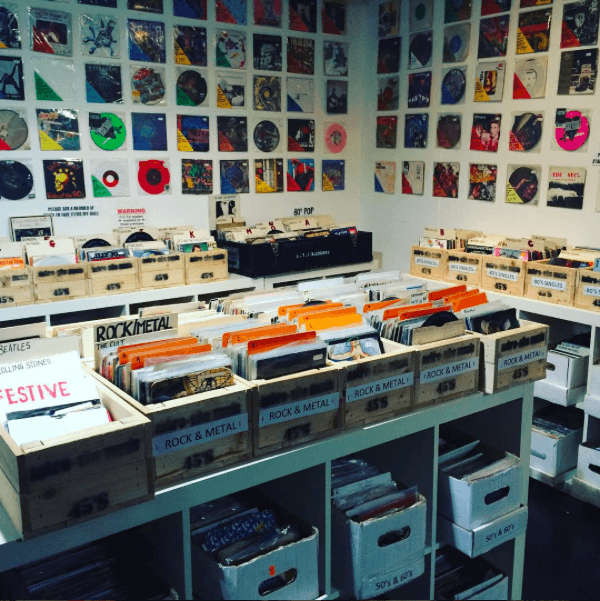 With the vinyl revival, old audiences are reminded of the depth and tone within the once popular music medium whilst new audiences have been introduced to the wonders of records. Symbiotic, you could say and a perfect way for two generations to sit and brows through thousands of records. Retro Vibe is a treasure trove, filled to the brim with vinyl from folk to metal, classical to 80's synth. With friendly staff at hand to help you and guide you to what you might like, finding something you love has never been easier, or more fun. Take your Dad here, let him flick through those archives and become nostalgic for those new romantic vibes, big hair and platform shoes.
Where? High Street, Cardiff.
Home byKirsty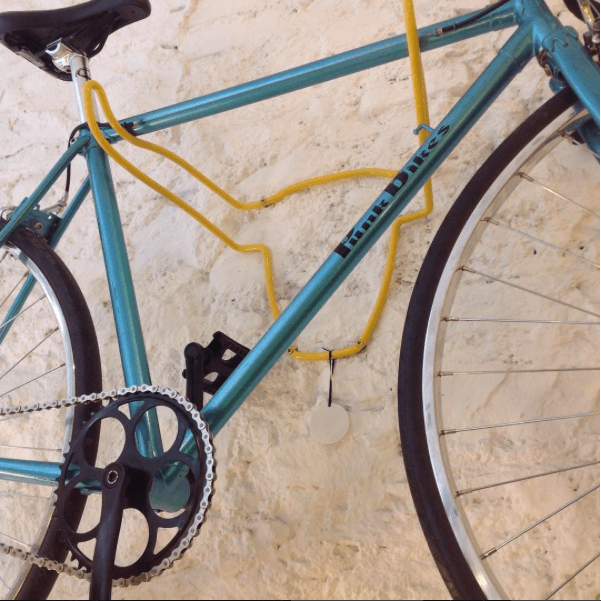 Buying for a sporty dad can be quite tricky as he usually has everything he could need. Padded cycling short, shoes… but does he have an aesthetically pleasing spot for him to pop his bike, making it a feature within your home? For the sporty Dads out there we recommend investing is a super awesome bike rack from HBK. Coming in varied animal forms, sizes and colours, letting your Dad's bike take pride of place… Super Stylish!
Where? Castle Arcade.
Rules of Play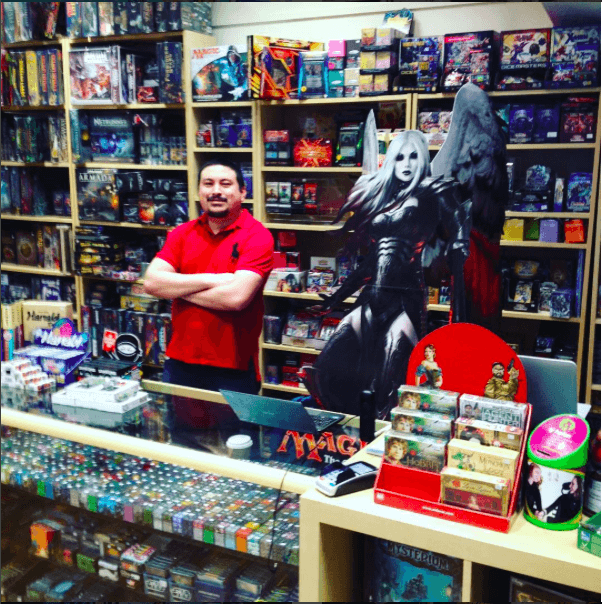 For those geeky Dads who have always loved cracking out boardgames on family nights, this is their day and your day to bring something new to the table too! If this sounds like this would make your Dad the happiest clam in the sea, take him into Rules of Play where he can now look forward to some more interesting and unique games to get the whole family involved! From "who done its" to "Risk", there is plenty to chose from as well as incredibly knowledgable staff on hand to help guide you towards the perfect game for you.
Where? Castle Arcade.
SWYD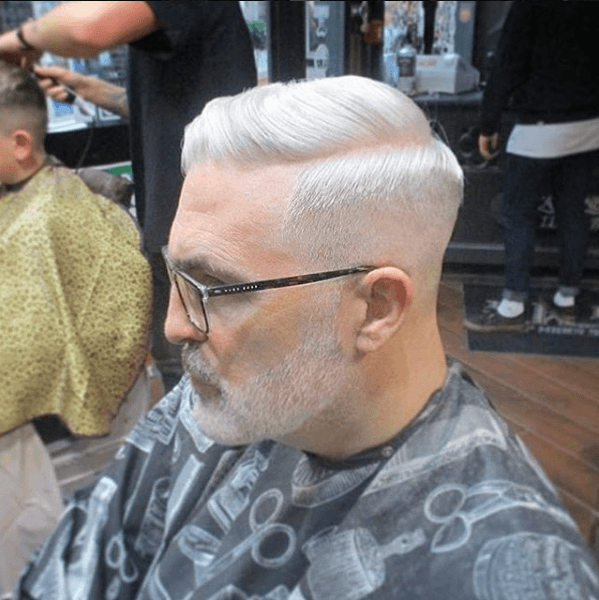 Is your Dad is a lover of body art, real art, barbering and all this with a beer while you wait? Then look no further than Sleep When You're Dead in High Street Arcade. From classic barbering techniques, innovative art work and memorabilia from the days of the Dirty Sanchez, a visit to SWYD is perfect for the Dads who ink, rock out and like to keep looking fresh.
Where? High Street Arcade.
City Surf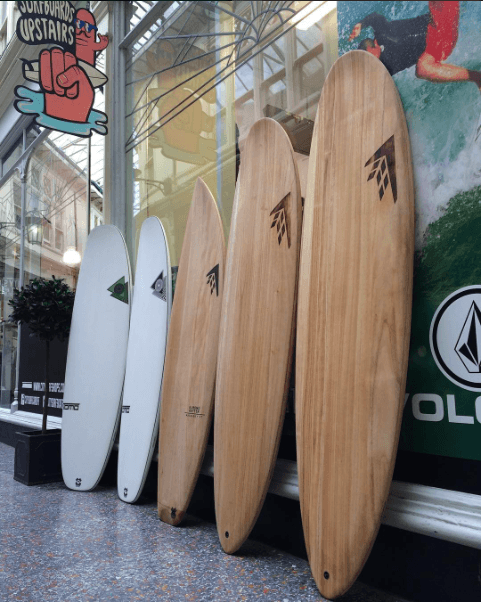 With clothing brands, boards, decks, wheels and shoes to chose from, and extreme sports Dad would love a visit or a gift from the City Surf boys. Celebrating over 30 years in the 'Diff, they have pioneered and paved the way for many young skaters, surfers and boarders. Make his day a day to remember by giving a gift he can experience time and time again!
Where? High Street Arcade.
Simply Bare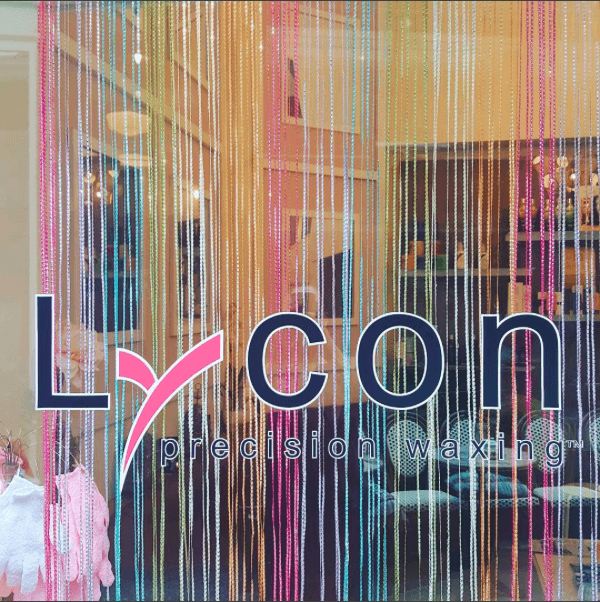 Work hard, play hard? If that sounds like your old man, then maybe booking him in for an intense Thai Massage with the ladies at Simply Bare would be a perfect gift this Fathers Day?  Offering up incredible service with a team of highly trained professionals, Simply Bare boasts brilliant customer care, recently being awarded a certificate of excellence and voted no1. Salon to visit in Cardiff. So if your Pap's been working extra hard this year, take some of the weight off his shoulders and give him the opportunity for some deep relaxation in the hands of award winning masseuses.
Where? High Street Arcade.
New York Deli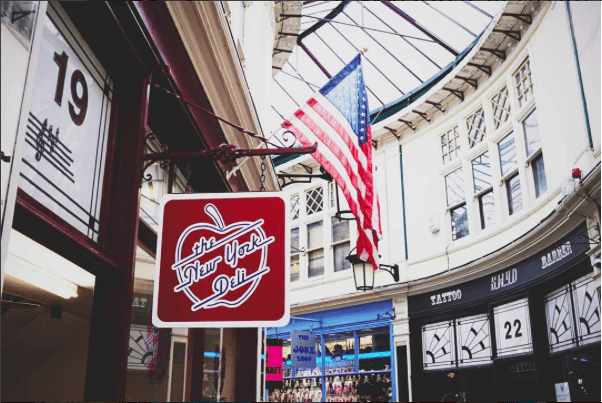 After a long day of treats and experiences there really is no better way to wind down and fill that gap in your stomach than enjoying one of the gut busting hoagies from NYD. Not to worry if you're vegan/vegetarian either as they have an extensive menu that caters for all, they even have salads..
Where? High Street Arcade
See these guys and more of our wonderful tenants showcased on the run up to "Fathers Day" with our social media.
Share with us on Facebook: https://www.facebook.com/CastleQuarterArcades/
Talk to us on Twitter: @CCastleQTR
Look at us on Instagram: https://www.instagram.com/castlequarterarcades/