2015 : Looking back at Castle Quarter Arcades
In 2015, Castle Quarter Arcades began exciting work re-inventing, renovating and embracing authentic Cardiff in all it's glory. It welcomed with open arms new independent businesses to our community. So what happened in 2015? How far have we come and most importantly what's next? We had the joy of welcoming some truly unique and devoted independent businesses to the estate. As we enter 2016 with big things ahead of us, lets look back at who decided to join us, and remember why they are such keepers.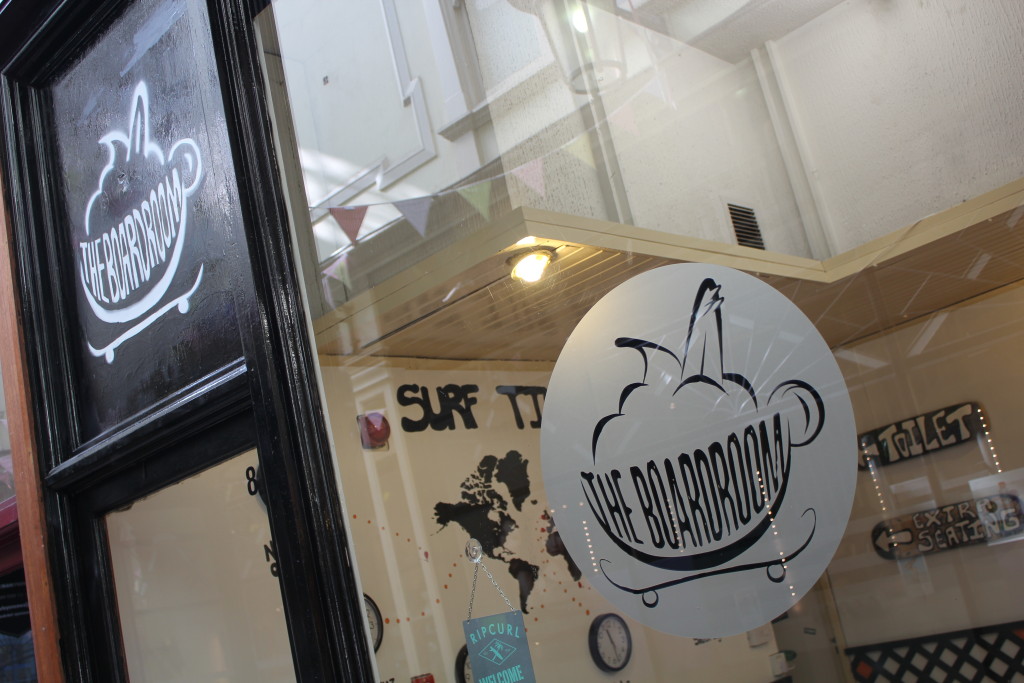 Themed coffee shop The Boardroom arrived at Duke Street in early 2015. Serving up delicious bagels, fresh coffee and mouthwatering cakes along with a few healthy shakes to help kickstart those hungover mornings. The Boardroom quickly developed a following by the charitable Cardiff community when they became the home of Cardiff's "suspended coffee", an opportunity for members of the public to donate £2 and pay for a homeless persons hot drink. It is a favourite amongst the local skating community, and for good reason too! The Boardroom is almost entirely "decked" out in recycled skateboards and surf boards. From chairs to tables; The Boardroom has become a completely unique hangout where many have enjoyed watching their old skateboards brought back to life whilst indulging in a surf mag, picking up an OBFive cruiser or simply hanging out with owner Caroline. In 2015, they also celebrated being included in the Wales Online feature, entitled: "The 14 best independent shops and places to eat that opened in Cardiff in 2015". (If you missed that article, you can catch up on it here)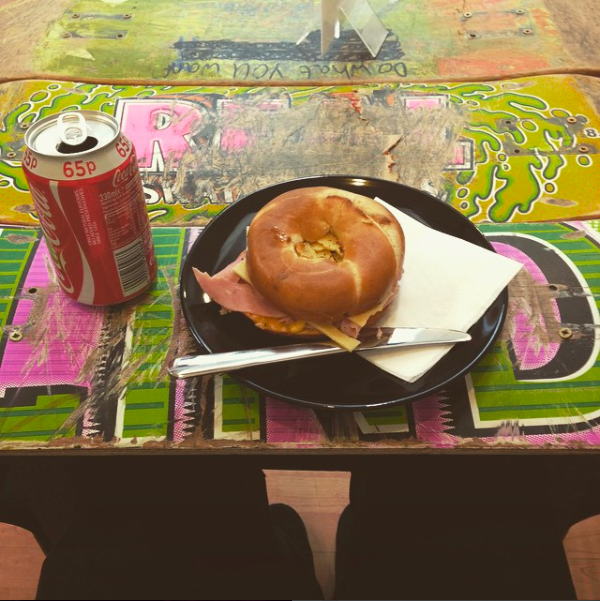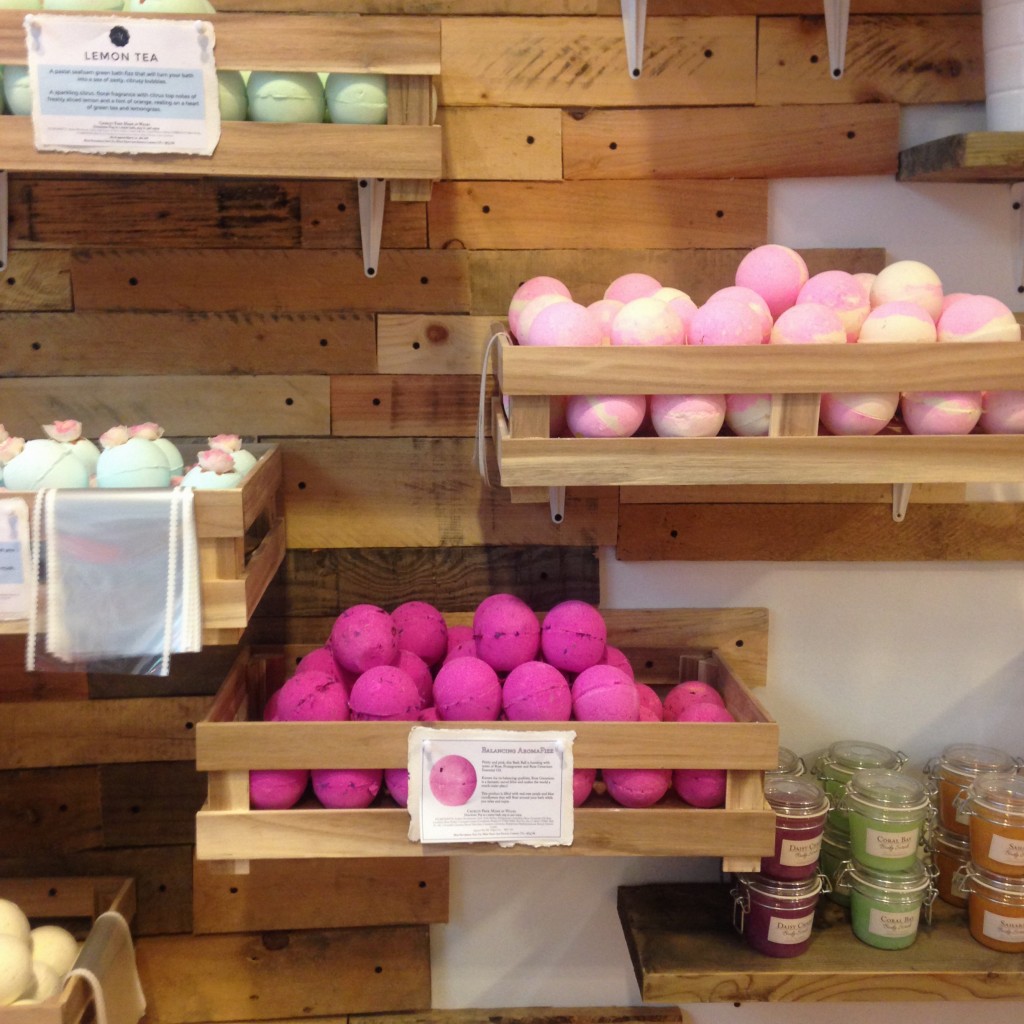 Miss Patisserie has been fragrantly gracing our High Street Arcade ever since their grand opening in October, 2015. We are over the moon to have Miss Patisserie's flagship shop open in our arcades. A conscious, independent and cruelty-free cosmetics shop. Having a background as a trained aromatherapist, Charlotte's knowledge of wellbeing and scent are unrivalled. With products that naturally help smooth, sooth and beautify the skin, it's no wonder that she has been the focus for many beauty and lifestyle bloggers this year. Our favourite coming from top blogger Danielle Chilcott, author of the Cocktail Composition Blog. (Read her article here). From concept to creation, it is chic and couture down to every last detail. We can't wait to see what she showcases next!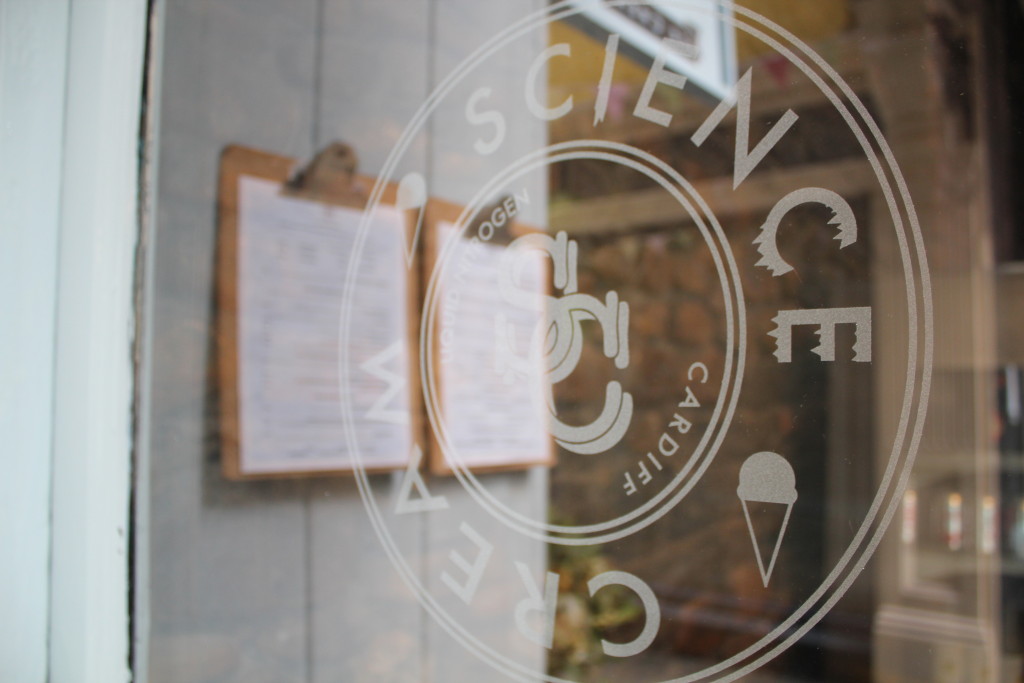 We scream, you scream, we ALL scream for Science Cream! If you've not had the pleasure of enjoying one of the treats from this artisan liquid nitrogen ice cream parlour in 2015, then 2016 is your year to try. Catering to a variety of tastes and dietary requirements/choices there is always something for everyone. In 2015 Science Cream made it there business to help the women's refugee community in Cardiff, collecting boxes for Project Shoebox on the run up to Christmas. Lending a helping hand to those in need, and making sure that as many women as possible had basic hygiene products and some little luxuries to take with them into the new year. Not only this, but their stellar reputation has seem them featured regularly in Guardian reviews as well as promotional videos for Visit Wales. Regularly featured at Depot, their cult following is immense. And did you know they cater for parties too?..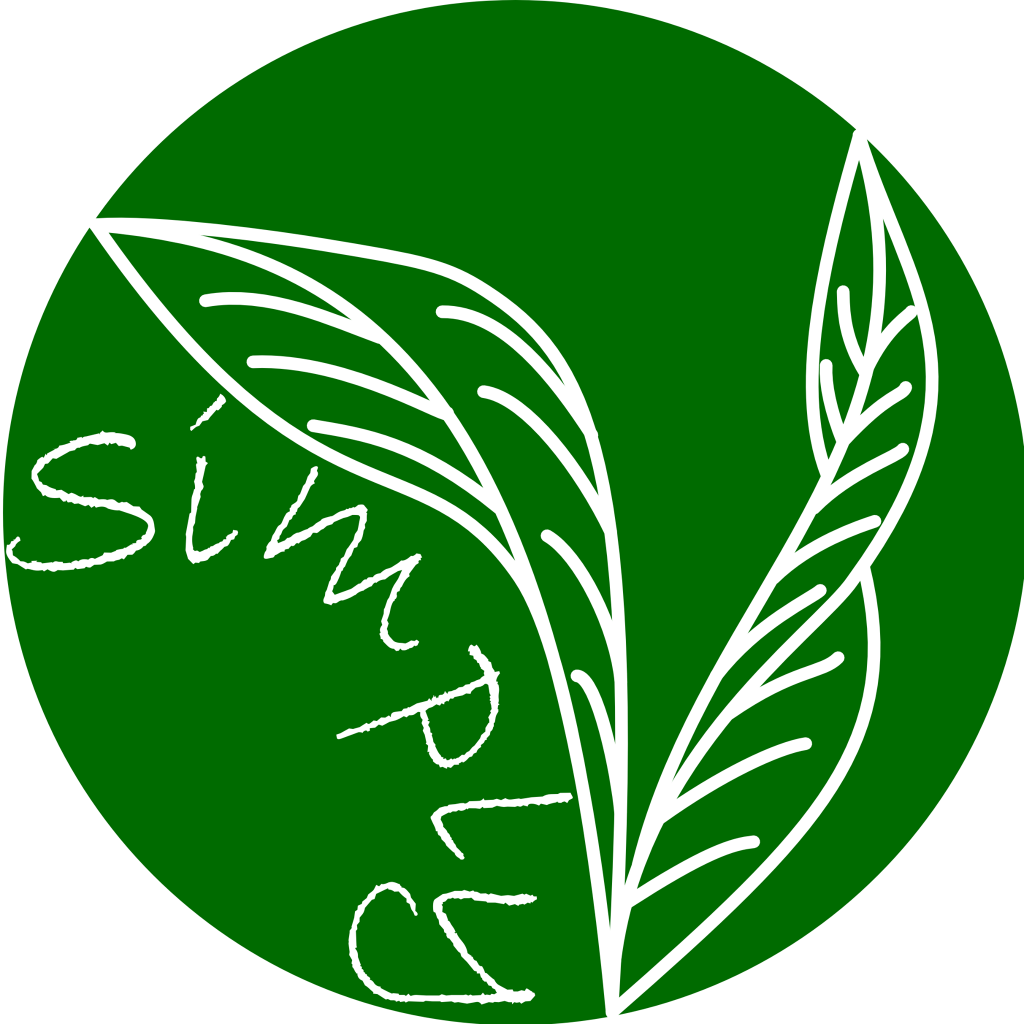 Simply V is a real treasure trove, situated in our Castle Arcade. Supplying the vegans of Cardiff with ethically sourced dairy and meet alternatives. Stocking tasty treats such as Mr. Nice Pies, Dandies Marshmallows and much, much more there really is something tantalising for each and everyone of us – Vegan or not!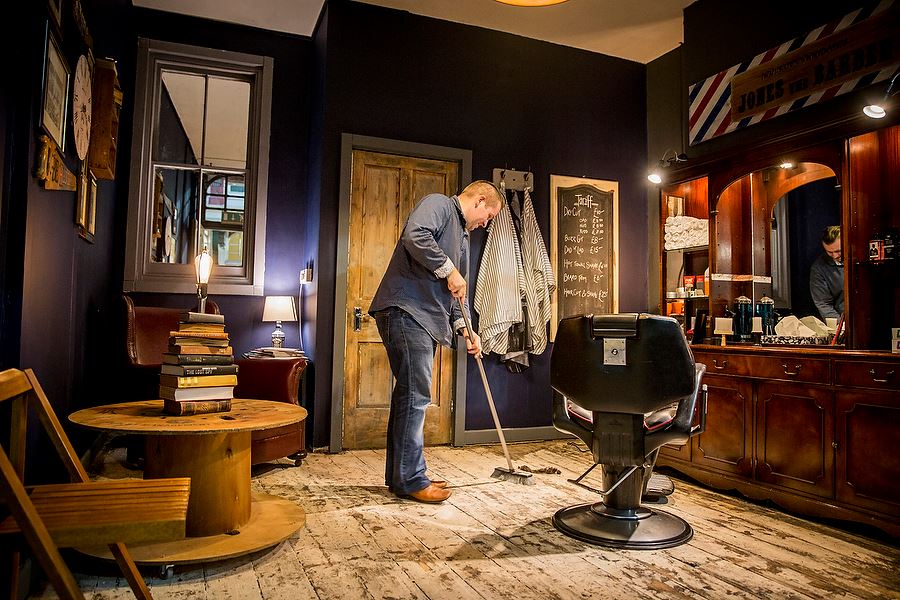 Starting from humble beginnings at the Castle Emporium, Jones The Barber introduced us Cardiff's very own man cave. Opening their doors in winter 2015, Jones The Barber are truly unique. Offering a bespoke one to one experience. Paying homage to times gone by when the barber was your stylist and confident. Offering a tailor made barbering experience and home to  #thebeardmaster signature treatment. Jones the Barber truly is Cardiff's old school style, with cutting edge technique.
Elegant, bespoke and one of a kind. Emma-Kate Jewellery is set to open their beautiful Cardiff store on the Castle Arcade Balcony, in true style. Picking up the keys in 2015 has left us on tenterhooks to see the finishing touches as she plans her grand opening later this month.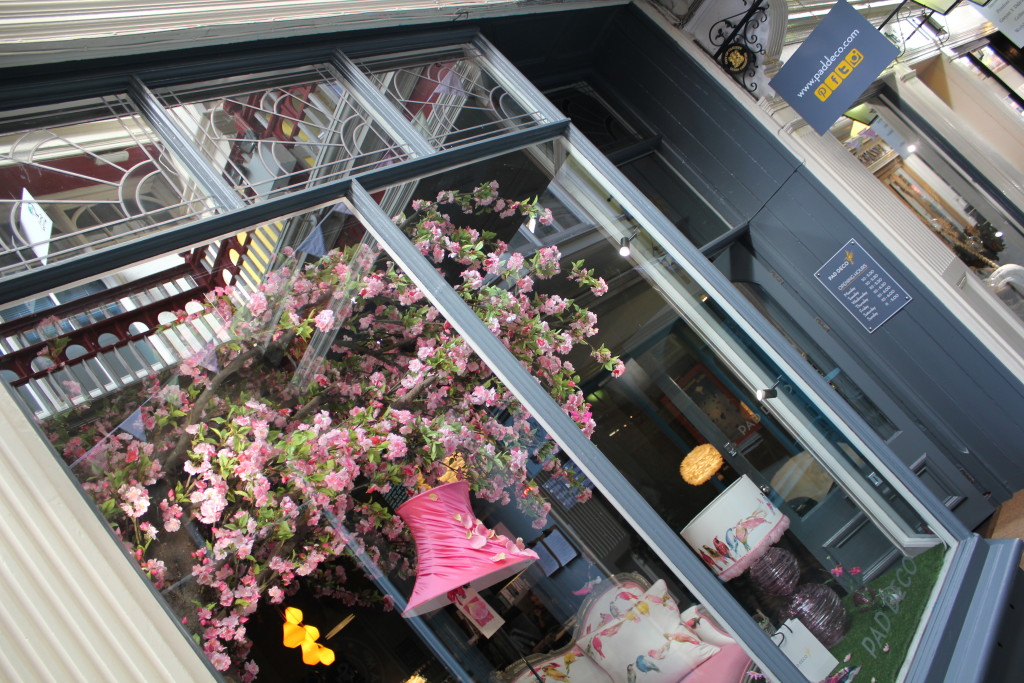 Last, but certainly not least we celebrate and revel in the creative innovation oozing from the infamous displays at Pad Deco. The Pad Deco community has been injecting South Wales and the South of England with chic style, beguiling interiors and eye popping features. The detail in Pad Deco is astounding. From its appropriated Hollywood glamour to it's Bond-esque style, textured wallpaper to their incredibly talented team of on hand specialists; Pad Deco is more than just an interior design specialist shop, more than just a home of pretty pieces for your home, but an accessible experience that has had passers by enchanted, invited and most importantly hungry for more. 2015 has seen their events break the boundaries of traditional retail, hosting live window displays by artist and staff member, Dan Des Enyon. As well their mad hatters tea party which helped raise money for Marie Curie Cancer Care and who could forget this years Narnia inspired window? We have truly been in awe of Pad Deco this year so it's no wonder that they have been the centre of attention for Wales Online's celebratory article. We cannot wait to see what this team of professionals will seduce us with next.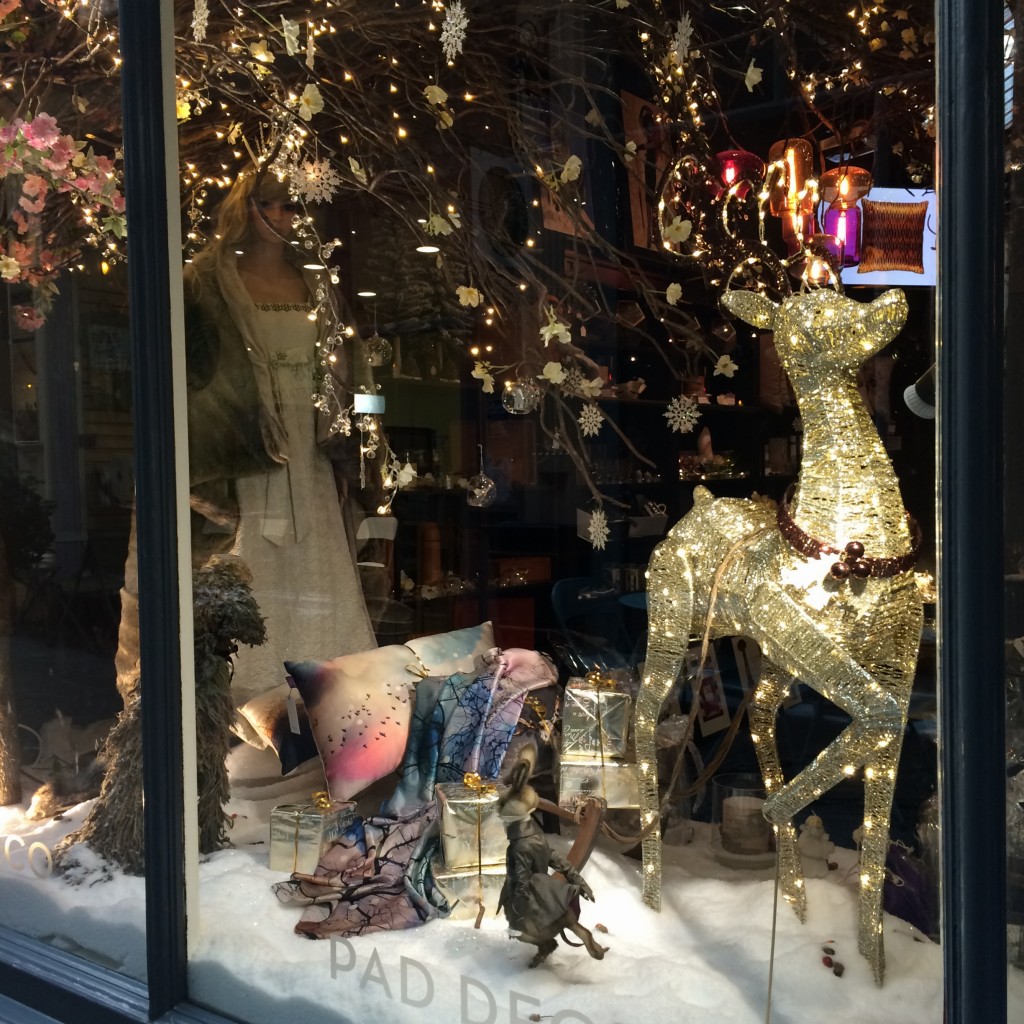 In hindsight we've had a pretty incredible year welcoming in such incredibly talented indie businesses. Moreover we are so please that our community of independents is growing and becoming the prefect compliment and destination for Cardiff Shoppers. To our wonderful shops who have celebrated over 30 years of business, to those who continue to amaze us with their innovation and presence and those who have been long standing members of the Castle Quarter community, but also the Cardiff community. We salute you and thank you.