Shop Local at Castle Quarter Arcades
Cardiff's city centre is bursting with choice this Christmas, but choosing where you spend your money has more of an impact than you might expect. the #ShopLocal (Shop Local) hash tag has been debated and promoted this year. But who is it you are supporting when you shop local?
At the Castle Quarter we are blessed with over 80 independent retailers, shops, hairdressers, beauty therapists, cafe's and restaurants. You could say we are one of the last men standing when it comes to supporting independent business in the city centre and these guys are the ones you support.
This year the Castle Quarter has made it their business to invest and support local business as much as possible, where we can we have looked to our very own for their expert advice and specialist knowledge when it has come to decorate this Christmas. Our decorations have been a roaring success, all thanks to Home ByKirsty, Ongl Design + Make & Forbesfield.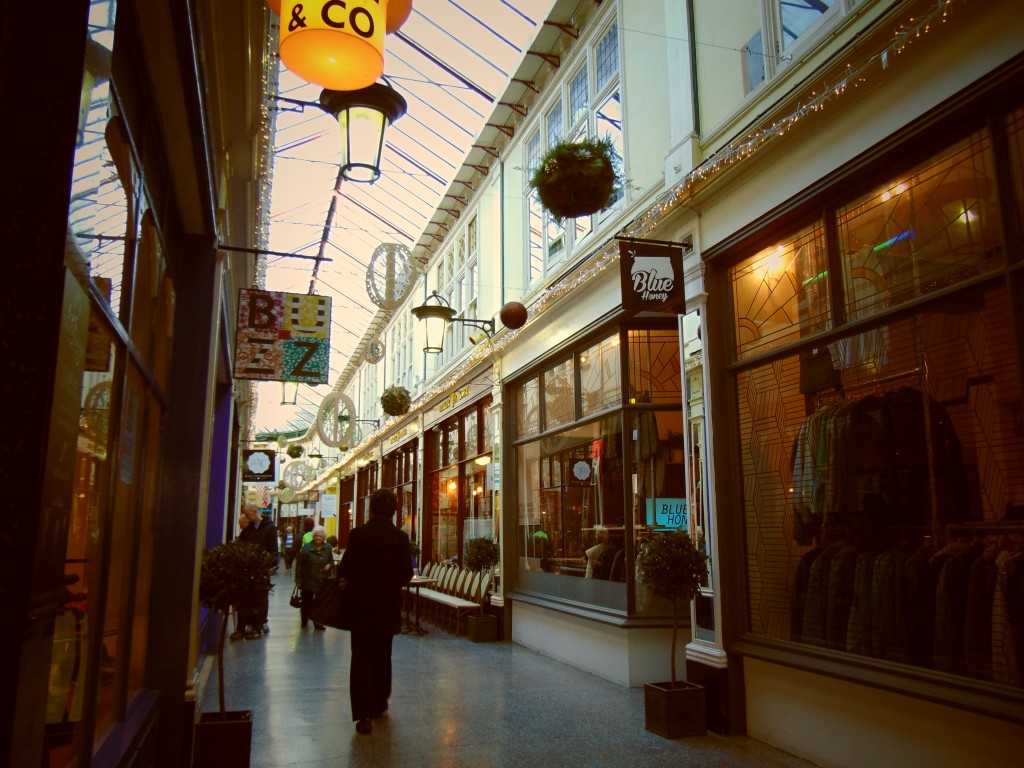 So what is there for you? Well, in our midst there truly is something for everyone. From gift vouchers, board games, design inspired homeware and artwork to vintage clothing, alternative shoes, spa therapy and sports hardware/clothing. So aside from the abundance of choice for places to splurge, spend and browse, there are plentiful pit stops to fill your stomachs and re fuel. For example; mammoth sandwiches at the New York Deli, cheesy delights at Madame Fromage, Italian inspired lunch at Minuet and Skateboard inspired coffee at The Boardroom Coffee Shop.
According to Susan Witt, Executive Director of the E.F. Schumacher Society, "This is the way product innovations get made", meaning that by investing in local creative communities, like Ongl Design + Make, for instance, you are immediately supporting creative innovation and more relevant places for you to spend your money. Whilst this is happening, you are continuing to shop local adding huge boosts to the local economy. Bet you didn't think it had that much of an impact, right? It's pretty crazy how it all works. But put very simply, investing in local businesses has a huge butterfly effect on consumer, buyer, maker, creative, business owner and you. The great circle of economics!
So this year, why not make the trip to High Street, where each avenue of our historic Arcade is brimming with choice, possibilities and inspiring treats and treasures for you to surprise your loved one with this Christmas. We are very proud of the fact that the Castle Quarter Arcades hosts such wonderful shops, services and food stops. We just know that you are going to fall in love with treasure hunting just as much as we have. With gifts ranging to suit every price bracket: From stocking fillers to spoiling them, shopping local has a huge impact on your loved ones, but also on the businesses you're investing in.
Join the debate on twitter, or show your support using the hashtag #ShopLocal this Christmas!