The Creative Approach to Christmas at Castle Quarter Arcades.
At the Castle Quarter we are truly blessed with an abundance of talented, strong creative businesses. This year, Castle Quarter Arcades decided to approach decking the halls with flare, zest and a whole load of twinkly glitter.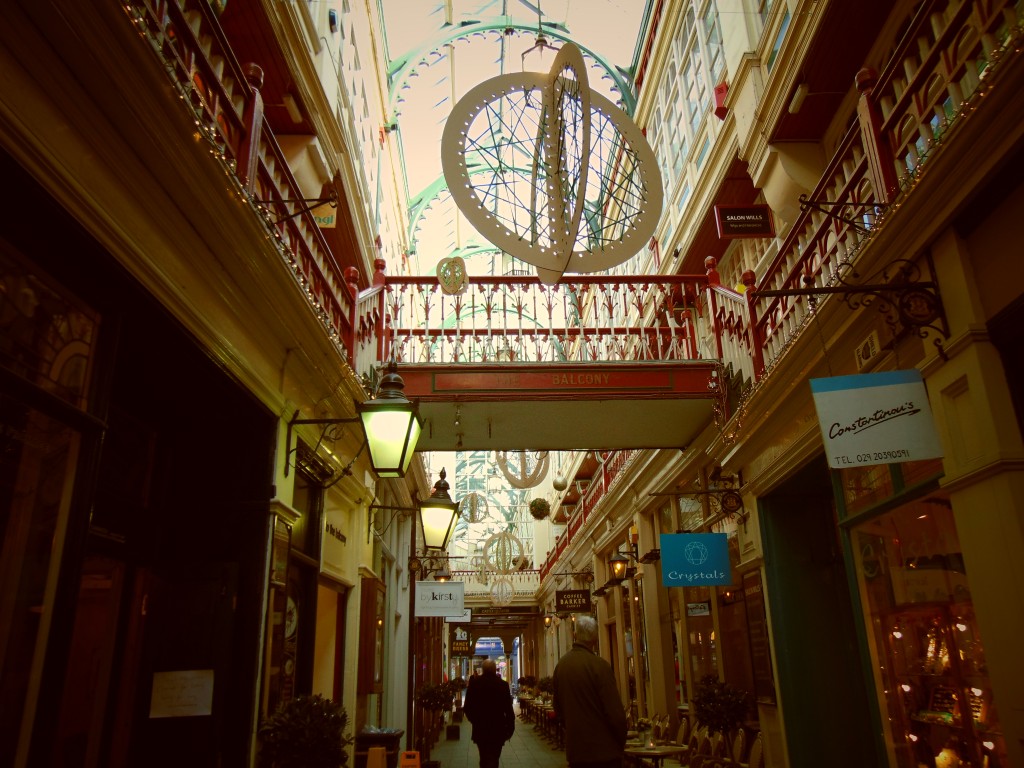 Christmas is a time of year for joy, laughter, giving and love. This year Castle Quarter Arcades wanted to create more than just a rhetoric of reindeer inspired wall hangings and thread bare tinsel. Instead this Christmas, The Castle Quarter decided to take a different approach. Wanting to create an atmosphere that would inspire and uplift the general public making their shopping experiences that much more magical. After all Cardiff Arcades are a shopping destination, with a difference. A place people come to look for those special gifts, one off items and bespoke services Castle Quarter Arcades wanted to invest and showcase the indie businesses as much as possible; the Castle Quarter invested in the skills of Home ByKirsty, Ongl Design + Make and Forbesfield. The design team set to work  transforming the Victorian and Edwardian Arcades to bring a cool contemporary style to the Castle Quarter. Home of independent businesses in Cardiff's City Centre, the Castle Quarter Arcades revelled in this exciting approach to Christmas decorations.
Each individual bauble has been handcrafted and by the creative specialists. With three designs in total, inspired by the individual flares of each designer, the collaboration harmoniously came together in whirlwind of wood, gold and green. Inspired by Scandinavian design and contemporary shapes, letting light stream through casting wonderfully intricate shadows on the surrounding shops. Live succulents and gold furs with bark and moss remind us of our seasonal woodlands, sculptured on earth like global landscapes; a 'hiraeth' for the Welsh landscape, making them truly magical. And where would we be without a handful of festive sparkle? Twinkling and glittering, welcoming in the night sky, and early dark evenings for the Cardiff shoppers.
As the nights draw in hand in hand with winter, we hope to see you in our contemporary wonderland forest.