Castle Quarter in Cardiff
The Castle Quarter Arcades have been a celebrated part of Cardiff's architectural and retail heritage since first opening in 1885 and are now home to more than 60 independent shops, bars, restaurants and specialist businesses.
Castle Quarter is made up of three outstanding Grade II listed Victorian and Edwardian arcades, all within a short walk from Cardiff Castle – High Street Arcade, Duke Street Arcade and Castle Arcade. It also includes a number of independent businesses connected to the Arcades which front onto High Street and Castle Street.
The Castle Quarter Arcades occupy a substantial area at the heart of Cardiff city centre, providing an historic link between major attractions such as Cardiff Castle, Bute Park and the Civic Centre and the capital's main retail hubs. A programme of recent and ongoing investment has seen original architectural features conserved and celebrated, and the Arcades increasing their reputation as the home of some of the city's most creative, innovative and successful independent food and drink venues.
Coming soon, the Castle Quarter Courtyard will create more new spaces for independent bars and restaurants around a central, open courtyard accessed through a 'secret entrance' in Duke Street Arcade. Original features which are currently hidden will be exposed and a new large balcony running around the first floor will create new views within the Grade II listed Arcade.
"With the Courtyard development, we have a unique opportunity to create new contemporary leisure spaces, regenerating derelict spaces and ensuring a bright future for one of our charming and characterful arcades."
Phil Morris, director, EJ Hales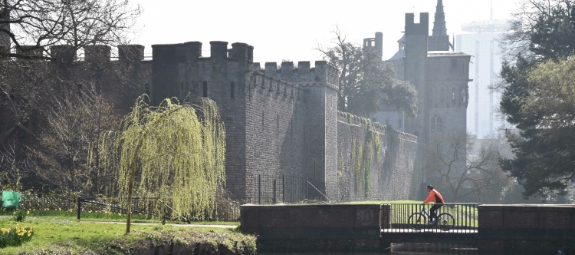 Visit and explore
There's lots to explore as part of a visit – as well as our glorious historic Arcades, the Castle Quarter sits at the heart of Cardiff's most popular visitor destinations.
Visit incredible places such as Cardiff Castle, Bute Park & Arboretum, The National Museum & Gallery, Principality Stadium and Sophia Gardens to name a few.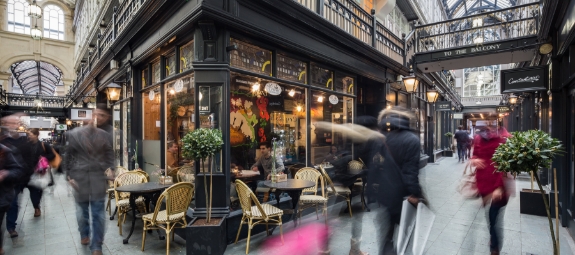 Latest news
Cardiff's Victorian and Edwardian arcades create an unmatched retail and leisure experience. For that reason, it's become known as the City of Arcades – a fact celebrated in an annual festival of that name. The City of Arcades week celebrates Cardiff's seven historic arcades, including the three in the Castle Quarter alongside many of the city's best-loved independent businesses. Find out more about the City of Arcades week and all the latest news and events: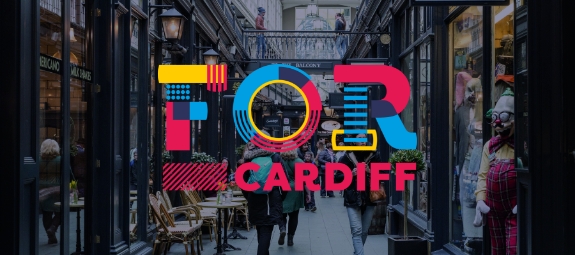 Buy a gift card
The FOR Cardiff gift card can be spent at more than 80 businesses across Cardiff, including many in the Castle Quarter Arcades. It's widely accepted at shops, restaurants, bars and attractions. It's a great way to treat a friend or family member, reward your staff, or to help a visitor to explore the city. And, best of all, you'll also be helping them to support many of our fantastic independent businesses.
The card is accepted at all of these businesses and is valid for one year from purchase.
ENQUIRIES:
For sales and commercial letting enquiries please contact EJ Hales
Telephone: 029 2037 8844  /  Web: ejhales.co.uk
OPENING TIMES:
Monday  8am – 6pm
Tuesday  8am – 6pm
Wednesday  8am – 6pm
Thursday  8am – 9pm
Friday  8am – 9pm
Saturday  8am – 6pm
Sunday  10am – 5pm